On October 29th (Saturday), we welcomed the visitors from former Naganuma Village, Narita City to the Keio History Museum. As well as the museum they visited a number of sites around Mita Campus, including the Mita Enzetsukan (Public Speaking Hall) and the site where Fukuzawa Yukichi passed away. During their stay, they had the opportunity to hear many valuable stories about each place.

We are currently putting together a video showing highlights of the day, which will be published to our YouTube channel!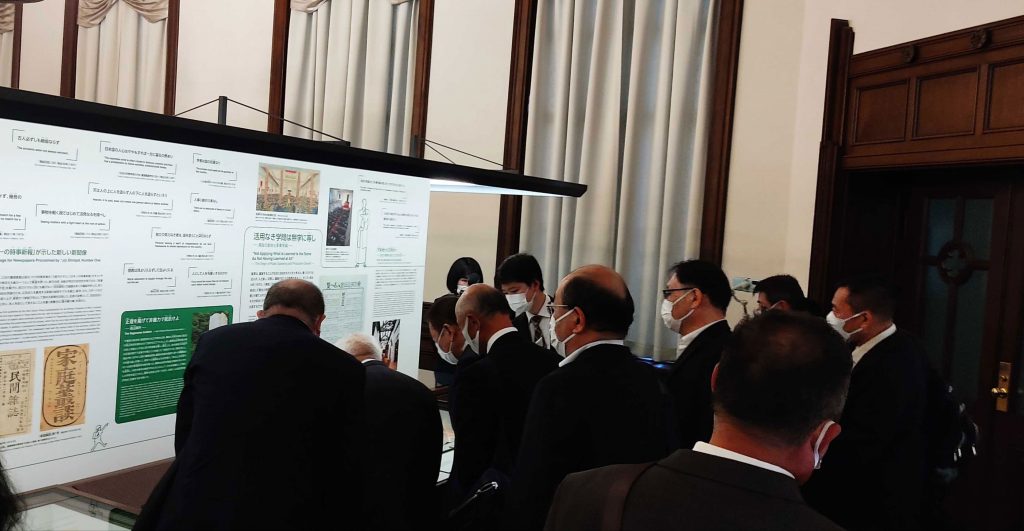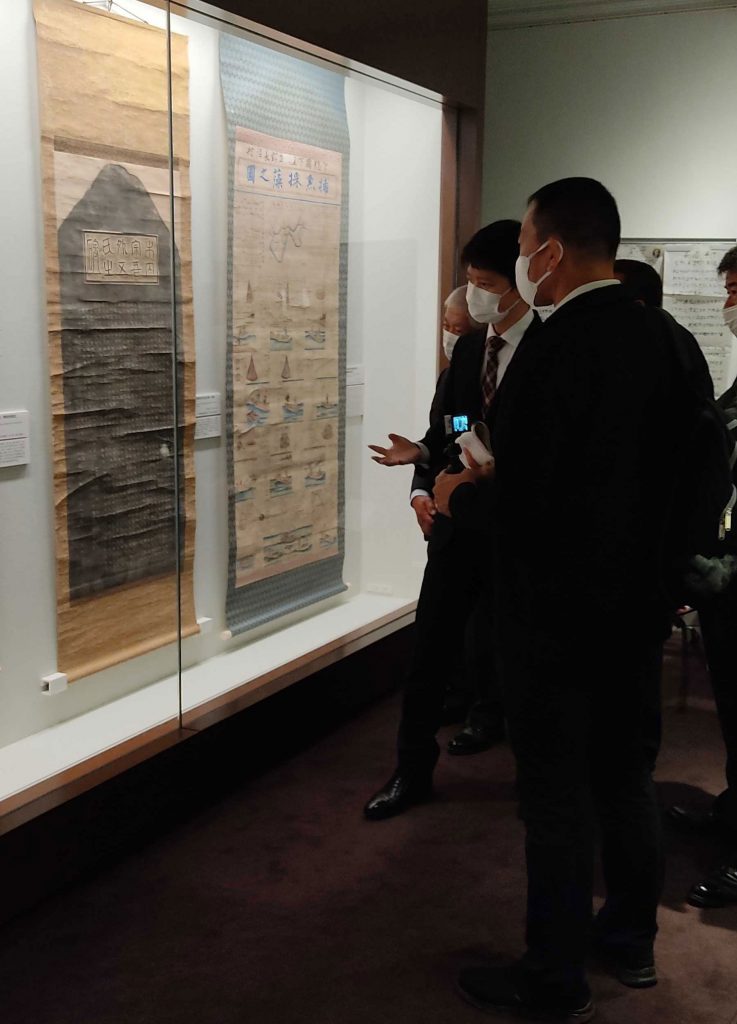 The delegates listen to an explanation of the exhibition by Professor Tokura.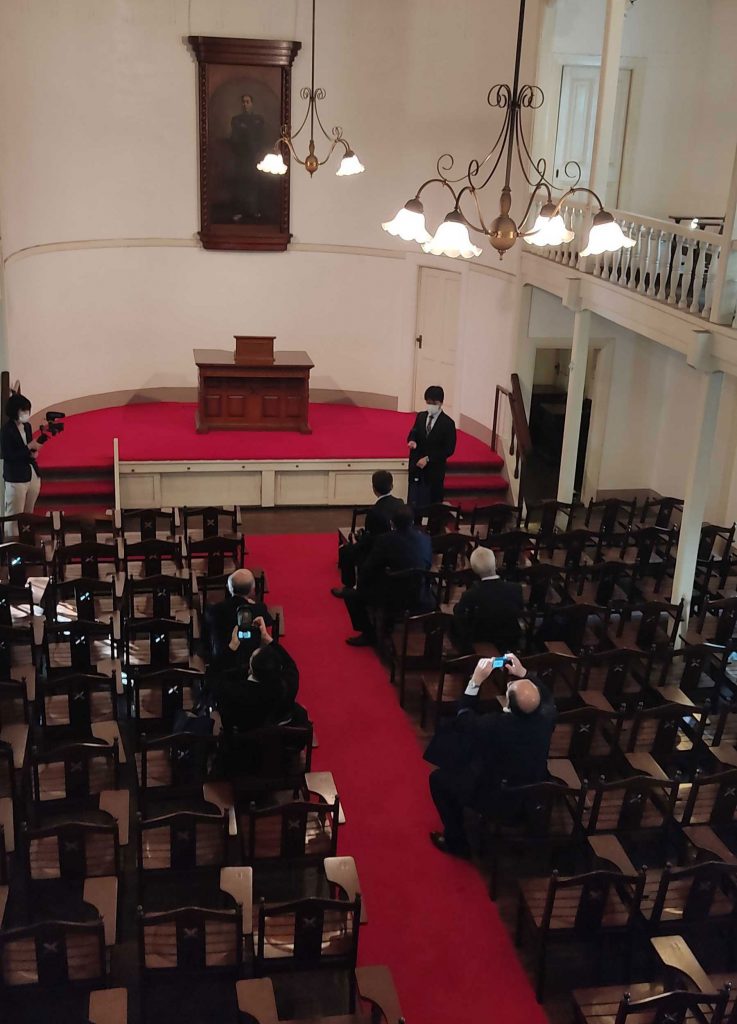 Visiting the Mita Enzetsukan after some friendly chatter.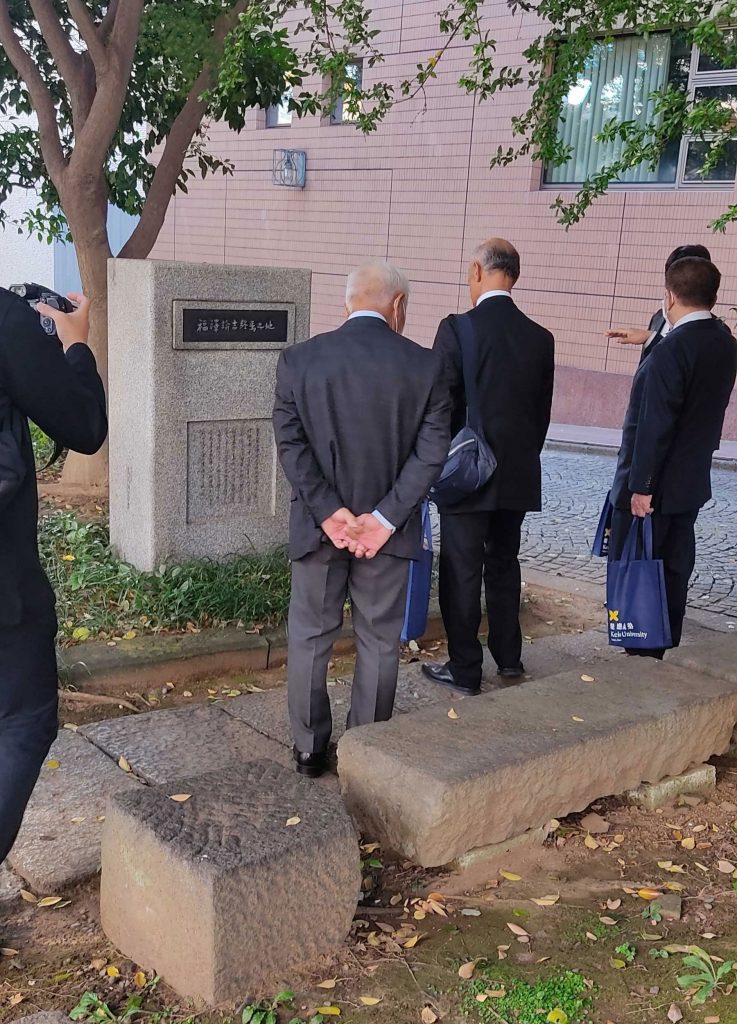 Visiting the monument marking the site where Fukuzawa Yukichi died, located in Fukuzawa Park, which is also the site of Fukuzawa's former residence.