To commemorate 150 years since the first publication of Gakumon no susume (An Encourgement of Learning), select facilities on Mita Campus are distributing stickers of Fukuzawa Yukichi and Gakumon no susume.
Our museum is participating in this giveaway. Visitors to our Autumn Special Exhibition will receive one of these stickers–don't miss this chance to learn about the impact of Fukuzawa's work, and get a keepsake from your visit!
Designs are distributed at random.
There are a limited number of stickers available. Giveaway will end when all have been distributed.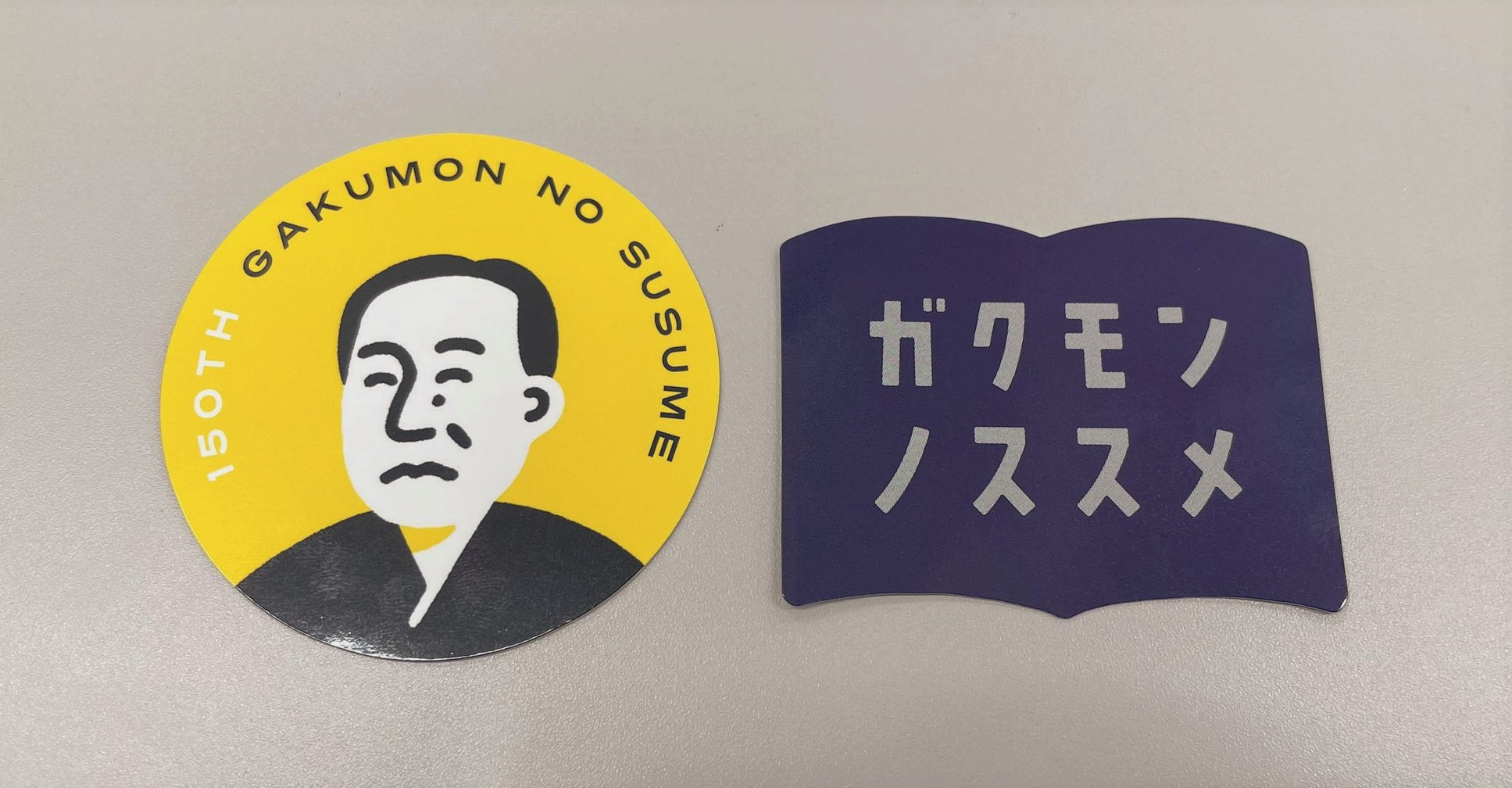 You can learn more about the Gakumon no Susume 150th Anniversary Project here: https://www.keio.ac.jp/ja/gakumon150/