News
2021.07.05
[Advance Reservation to prevent the spread of COVID-19]
We apologize for the inconvenience. Thank you for your understanding and cooperation.
Please make a reservation from
this page
.
2021.05.31
Ceremony for the successful completion of the museum
While the Keio History Museum had planned to open to the public on May 15, 2021, we were unfortunately obliged to postpone in light of the declaration of a state of emergency prompted by the spread of COVID-19 infections. However, on May 15, the same date on which we had initially planned to open to the public and the anniversary of the Yukichi Fukuzawa-Francis Wayland Memorial Lecture, we held a "completion ceremony" to mark the conclusion of preparations for the museum.
The ceremony itself was a stripped-back event, attended by around 30 people, including the Keio President Haseyama Akira and his Vice-Presidents as well as institutional staff of the museum. President Haseyama delivered an address which touched on the process leading up to the establishment of the museum and the significance thereof. This was followed by an address from Museum Director Hirano Takashi, which included an overview of the distinguishing features of the museum. Deputy Director Tokura Takeyuki then outlined the concepts and composition of the exhibitions, after which attendees were given a preliminary tour.
The public opening date of the museum remains to be finalized and we will announce the details via this website as soon as they have been confirmed.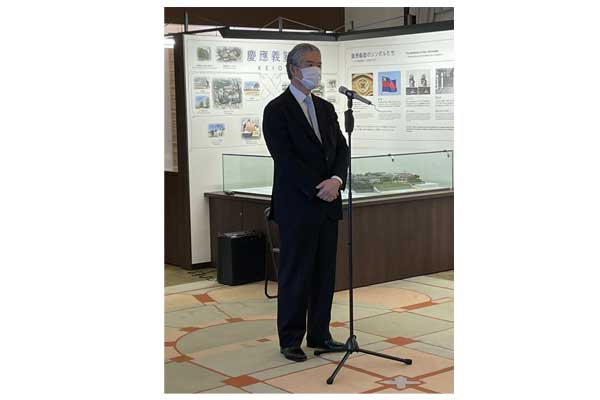 Greeting by Keio University President Akira Haseyama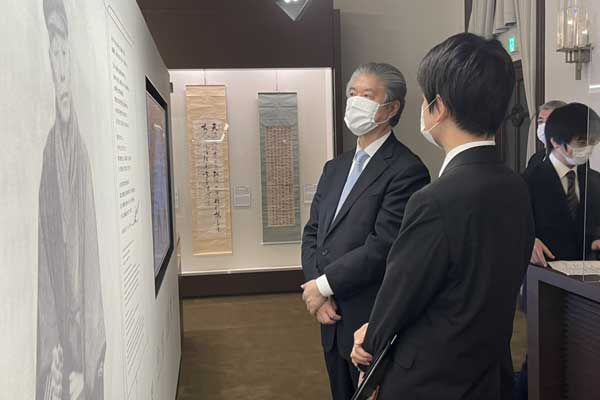 Guide by Vice Director Takeyuki Tokura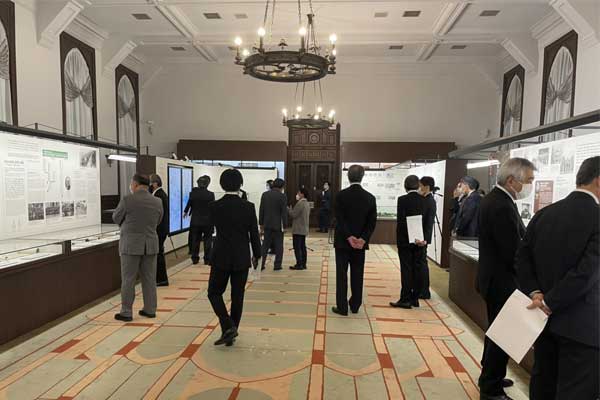 Preview by attendants